Constanza Agroindustrial is a company dedicated to the production and distribution of culinary products, which since its foundation has taken on the challenge of responding to all the needs of its consumers in the development of practical products, where the essence of its ingredients comes from a fertile and fresh land as Constanza and thus be able to guarantee freshness and flavor in every Dominican meal.

Following this aim, in August 1986 the first production of garlic paste began under the Constanza brand, to be distributed on a national scale, establishing itself as the first garlic processing agribusiness in the country and maintaining to date the leadership in the garlic paste category .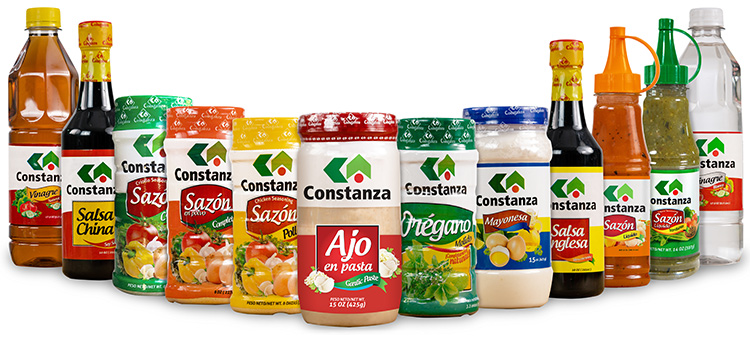 With a history of 37 years positioned in the Dominican market, the Constanza brand has a wide catalog of products such as garlic paste, liquid and powdered seasoning, Soy and Worcestershire sauce, amber and white vinegar, ground oregano and their newest product, Constanza Mayonnaise.
Mission
To bring our range of culinary products to the kitchen of each of our consumers, with ingredients harvested in fertile and fresh land, through an excellent team, committed to convey quality, flavor and freshness.
Vision
To be the leading agro-industry in the production and commercialization of products in the culinary category, maintaining constant investment in innovation and development that can guarantee us to be a flagship brand in Dominican gastronomy.
Values
Quality
Innovation
Integrity
Teamwork
Commitment
Responsibility
Customer service