Mandiles de Esperanza impacts communities in Constanza
June 3, 2021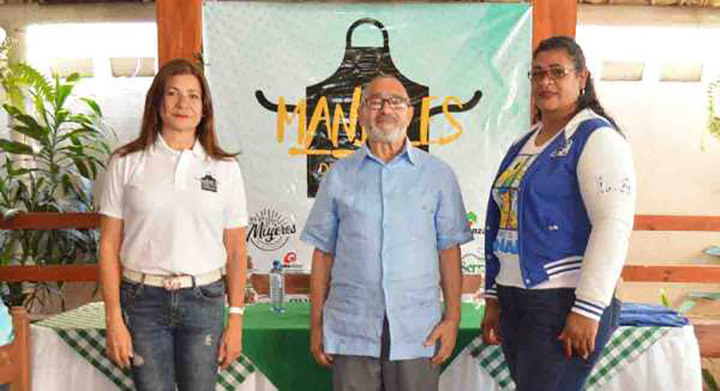 This solidarity gastronomic initiative has reached more than 800 families in different parts of the country
Aprons of Hope manages to reach more communities to help women have a better life. This charitable gastronomic initiative fulfilled their expectations in this charming town.
With the motto "Love can do everything", Mandiles de Esperanza reaches the communities of Río Grande and Las Flores, where they were received by community leaders who gathered women entrepreneurs in schools to bring them a message of hope.
A message that fed the soul of each one of them and motivated them to undertake giving value to what they have. They also received an exquisite meal prepared by the Aguas Blancas Restaurant who made a menu based on Dominican cuisine.
A unique experience for each of them who with such joy received the bags of products that were raffled at the end of each meeting.
The opening words in each community were given by Santa Batista, president of the Federation of Neighborhood Councils, and the motivational talks were given by Luisa Feliz, CEO of Grupo Buen Vivir and gastronomic consultant.
Feliz expressed the importance of having healthy homes and the role of women in order to improve the family environment. This initiative attracted so much attention that many were waiting for it to be repeated.
This solidary gastronomic route reaches Constanza thanks to the support of companies and brands committed to the advancement of women: Constanza Agroindustrial, Food Bank of the Dominican Republic, Induveca, Banco Ademi, Aguas Blancas Restaurant, Fujifilm Constanza, Grabo Estilo, Campusano Sign , Network of Women in Gastronomy, Dominican Gourmet, Good Living with Luisa Feliz, Constanza Digital, Antojitos D'Lauren and Hotel Constanza.
Aprons of Hope aims to continue reaching more communities to strengthen the role of women in economic development.