Beans and Meat Stew
Constanza Recipes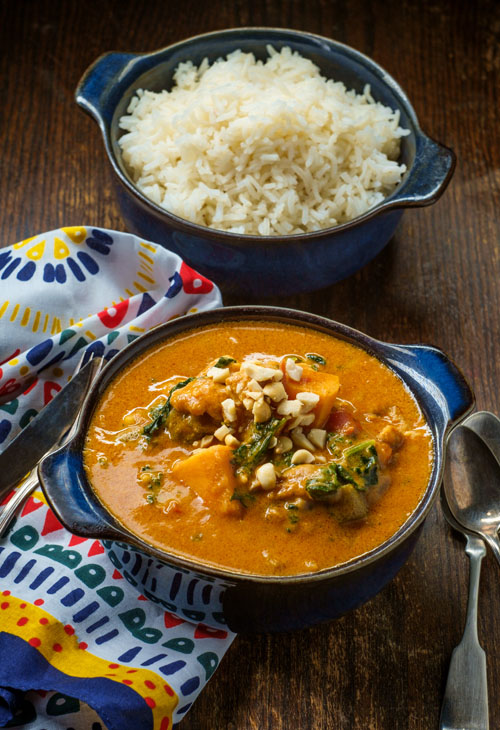 Beans and Meat Stew
Constanza Recipes
4 people
45 min
Ingredients
2 lb. of raw sausage cut into small slices
1 lb. smoked pork chops, cut into large cubes
1 cubanelle pepper cut into pieces
½ tsp. of Constanza Oregano
1 small onion, minced
1 tsp. Constanza Garlic Paste
1 cup of red kidney beans, boiled
1 cup of pigeon peas, boiled
1 carrot cut into cubes
1 lb. of sweet potato cut into cubes
1 lb. of squash cut into cubes
½ cup of rice
1 tsp. of salt (or more, to taste)
¼ tsp. pepper (or more, to taste)
3 tbsp. chopped cilantro
Preparation
Heat a heavy-bottomed cauldron over medium heat.
Add the pork chops and sausage and cook until golden brown (about 7 minutes) in the fat produced by the sausage.
Add the cubanelle pepper, onion, Constanza oregano and Constanza garlic paste, and cook, stirring for a minute.
Add the pigeon peas, beans, carrots, sweet potatoes and squash and cook, stirring for a couple of minutes.
Season with half a teaspoon of salt. Add ¼ gallon [1 liter] of water. When the water starts to boil, add the rice.
Cook covered over low heat until the rice is soft and has doubled in size. Stir frequently so it doesn't stick to the bottom.
Once the rice is cooked, season with salt and pepper to taste. Add the cilantro and remove from the heat.