Codefish fritters
Constanza Recipes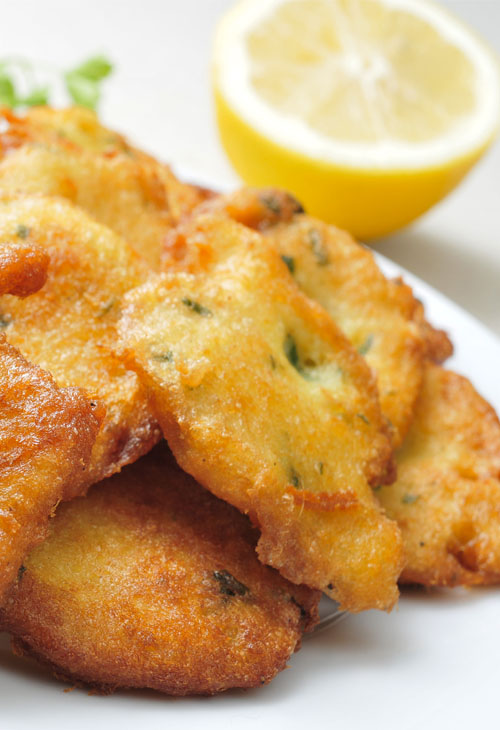 Codefish fritters
Constanza Recipes
16 servings
30 min
Ingredientes
1 lb desalted cod, shredded and boneless
1 1/2 cup all-purpose wheat flour
1 1/2 cup water
2 tsp. baking powder
1 tbsp Constanza Garlic Paste
4 coriander leaves, chopped
1/4 tsp Constanza Oregano
1 tsp. Constanza Seasoning Powder
Pepper to taste
Salt to taste
Preparación
Put the cod to soak in cold water for three hours or overnight in the refrigerator.
Drain and rinse several times with cold water.
In a bowl, cover the cod with water and bring to a boil. Let it simmer for 10 minutes.
Let cool and then remove the skin and bones. Once cold, undo the fish. In a bowl, prepare a dough by mixing well the flour, the yeast, the Constanza seasoning powder and the water. When the mixture is smooth, add the Constanza garlic paste, the coriander and the scrapped cod.
In a skillet, heat ¼ inch of oil over medium heat.
Pour the dough in a spoonful into the hot oil and cook until golden brown. Drain on a paper towel.