Condensed Milk Flan and Vinegar
Constanza Recipes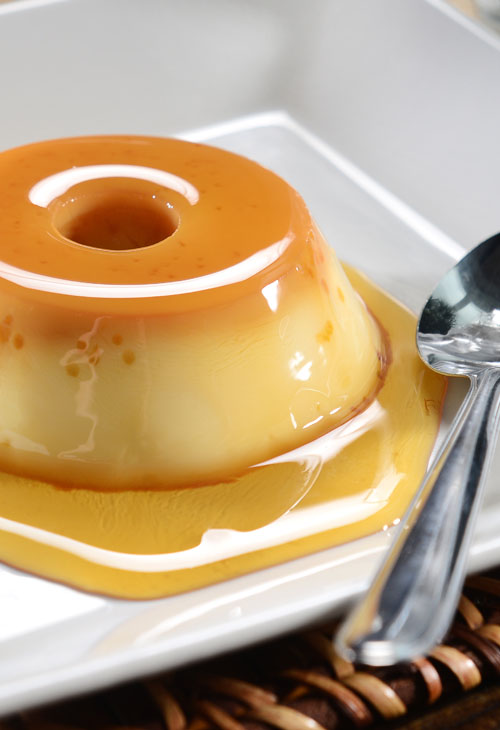 Condensed Milk Flan and Vinegar
Constanza Recipes
6 people
1 hr 15 min
Ingredients
2 cans of condensed milk
10 or 12 tablespoons of Constanza Amber Vinegar
For the caramel:
200 grams of white sugar
4 tablespoons of water and a glass of water
Preparation
Caramel:  Put the sugar and 4 tablespoons of water in a saucepan. Let it cook over low heat until it forms a dark caramel. Add a tablespoon of hot water and stir. Later add the rest of the hot water with a spoon, stirring constantly. Spread the caramel in the baking mold.
Flan: Mix the condensed milk with the Constanza Amber Vinegar and pour the mix in the mold on top of the Caramel spread, then put the mold in a water bath. Put in the oven or stove for about 60 minutes or until it is ready. Let cool. Serve as desired.