Rice with pigeon peas and coconut
Constanza Recipes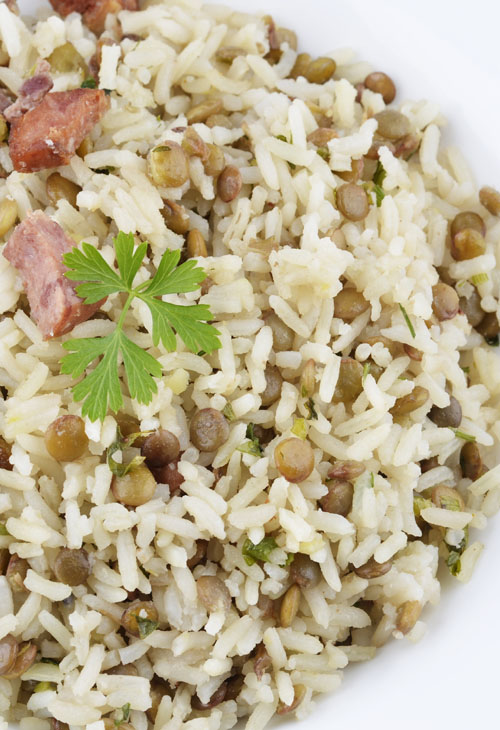 Rice with pigeon peas and coconut
Constanza Recipes
6 people
30 min
Ingredients
2 tbsp olive oil, divided
½ tsp Constanza Garlic Paste
1 tsp coriander finely chopped
¼ cup ají cubanela (approx. 1 chili pepper) cut into cubes
¼ cup celery, chopped
⅛ cup capers (optional)
12 pitted olives cut into halves (optional)
1 pinch of Constanza Oregano
1 ½ tsp salt
4 cups rice
2 cups boiled pigeon peas
2 cups water
½ cup tomato sauce
2 cups coconut milk
Preparation
Heat 1 tablespoon of oil in a large pot. Add the Constanza garlic paste, coriander, chili, celery, capers, olives, Constanza oregano and salt. Sauté over low heat for two minutes. Stir and add the pigeon peas. Sauté everything for another two minutes.
Add the water, tomato sauce and coconut milk and bring to a boil. Stir regularly, detaching the rice. When all the water has evaporated, cover with a lid and leave on a very low heat for 15 minutes. Uncover, and add the oil. Move the rice that is at the bottom to the top so that it cooks evenly. Cover again. Cook another 5 minutes with very low heat.
Uncover the rice and taste. The interior should be firm but soft. If necessary, cover and leave for another 5 minutes on very low heat.